What Makes Envirospec's PAVE-EL Pedestal System the Best?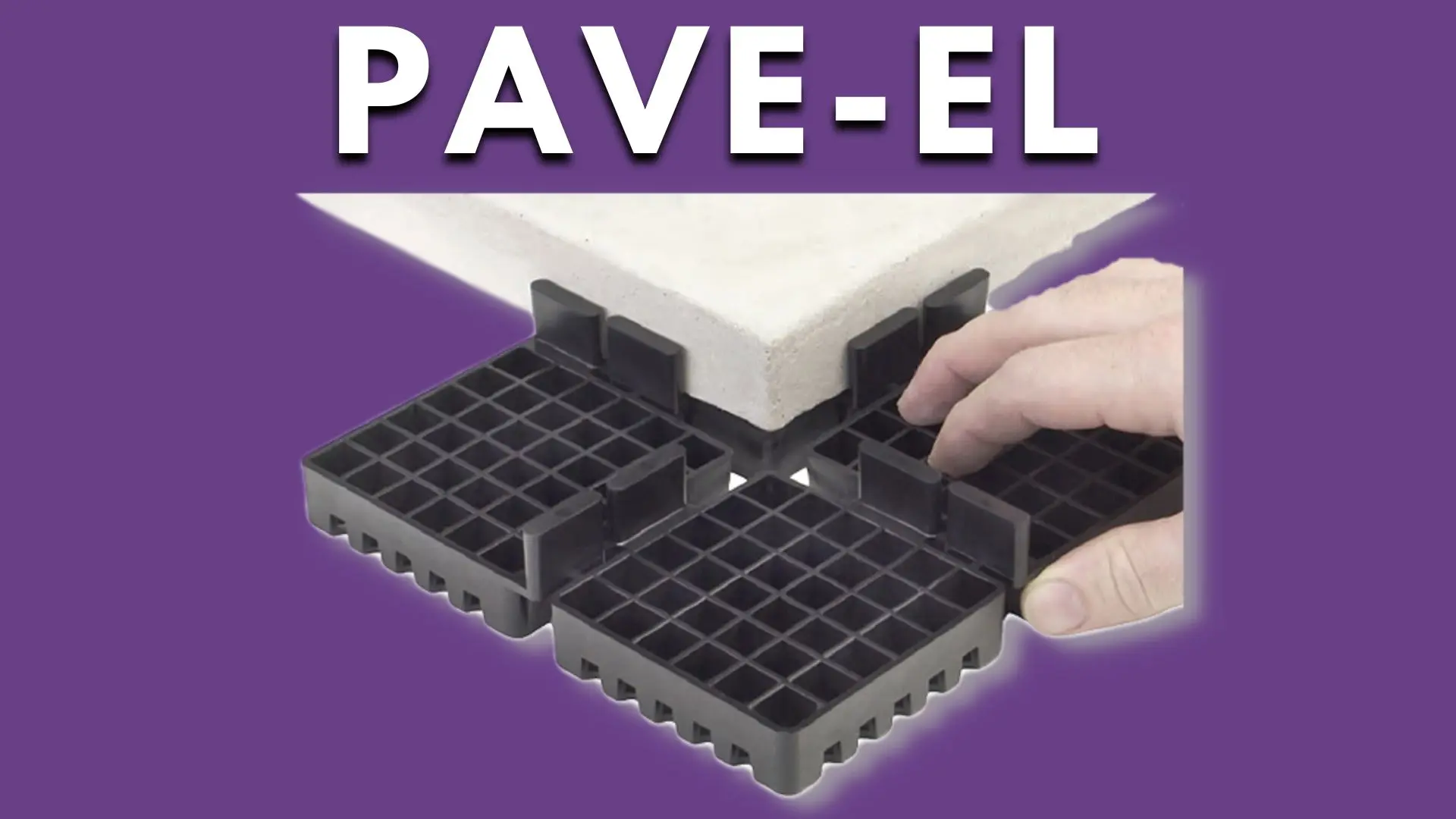 With the growing need to make home and commercial spaces more sustainable, accessible, and safe for pedestrians, paving pedestal systems are becoming increasingly popular in the architecture and landscape industry, as it opens a wide range of benefits that are otherwise not provided when using the conventional method of laying pavers.
PAVE-EL Pedestals meets the demand of homeowners, contractors and landscape architects who are looking for a low-cost, easy-to-install, and smartly engineered solution to create spaces effectively and efficiently. The PAVE-EL Pedestal system manufactured by Envirospec provides a clever yet affordable method of creating podiums, terraces and raised floors by elevating, leveling, uniformly spacing pavers.

Easy-To-Install and Low-Cost
What sets PAVE-EL Pedestals apart from other paver pedestal systems is its ease of installation. PAVE-EL consists of a lightweight, clean material, making it very easy to move projects around. Most importantly, you do not need any special skills, or tools such as lasers to install PAVE-EL. Often, paving pedestals require a costly and time-wasting assembly process. However, PAVE-EL does not need to be assembled and brings about incredible efficiency for home and commercial projects.
The Only Pedestal with Perfect Drainage
Among all other paver pedestals in the industry, PAVE-EL Pedestals is the only pedestal system with perfect drainage, made possible through our patented Dry Air-Vent Technology, which empowers flawless through-drainage and aeration, prevents water entrapment, freeze/thaw damage, and protects membranes from deterioration, and penetration from mold. Water leaks are eliminated, ensuring no damage to insulation and membrane below. The result is a prolonged rooftop, sustainable for decades to come.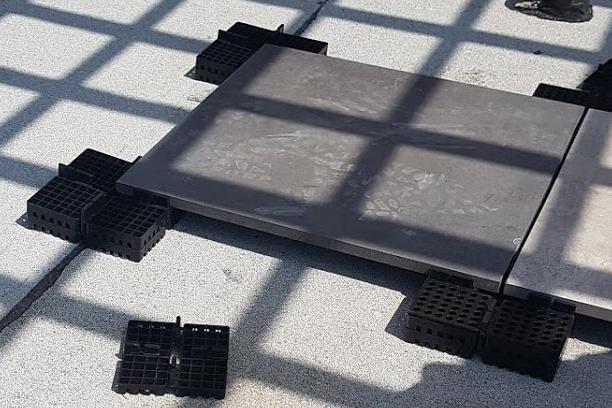 Fight Freeze/Thaw Damage
Not only does the unique Dry Air-Vent design of PAVE-EL provide superior water drainage for pavers but it also prevents freeze/thaw damage to pavers, thus creating safe spaces for pedestrians that are slip-and ice-free. Without PAVE-EL, your pool deck, patio, or balcony can become a hazard due to slippery and icy surfaces, resulting in the risks of falls and liabilities. Air circulation and elevation of pavers also reduces heat conductance, which keeps the membrane from expanding while maintaining the insulation thermal efficiency.
Corrects slopes up to 5%
PAVE-EL Pedestals fix slopes up to 5% by stacking pedestals & utilizing custom leveling plates. PAVE-EL can be Multi-Stacked up to 6″—uniquely designed to create limited height adjustment while maintaining maximum stability of your pavers. Our product provides durable support for the bearing weight and disperses the weight above and below the pedestal..
Accommodates perimeter-edge and corner support
Unlike many paving pedestals in the field which do not support perimeter-edge or corner support for pavers, PAVE-EL Pedestals can be easily separated into halves or quarters to provide accommodation. Available in sizes 4X, 5X, 6X and 7X, PAVE-EL pedestals can also adapt to a wide variety of applications and perfect for use as support pedestals for rooftop walkways, sleepers, catwalks and balcony-deck structures—all while maintaining the integrity of roof and deck components. PAVE-EL saves on material, while other pedestal systems add parts and costs in corners and sides.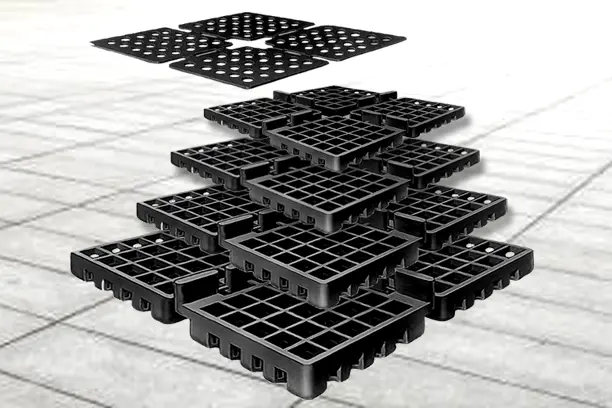 Fast, Affordable Shipping
Like its installation, the shipping process for PAVE-EL Pedestals is just as quick, easy, and low-cost, with PAVE-EL inventory stocked strategically across North America so that it can get to your job site in the blink of an eye so that your project is done on time. At Envirospec, you can count on having zero supply chain issues or delays and expect your product to be delivered to any location in North America within days at low costs!
A Reputation of Over 40 Years
Trusted by Landscape Architects since 1979, Envirospec has manufactured PAVE-EL pedestals for paving stones with zero product failures. Since the beginning, PAVE-EL has been specified by contractors and architects for its ability to provide perfect drainage and to prolong the lifespan of rooftops & decks. The reputation of PAVE-EL is defined in its use among countless of successful projects across the world, including the applications of pool decks, flat roofs, promenades, terraces, balconies, patios, plazas, arenas, roof gardens & more. The superior quality, sustainability, and 20-year warranty of PAVE-EL makes it no question why architects have been specifying it as the ideal paving pedestal system for over 40 years!
Free Consultation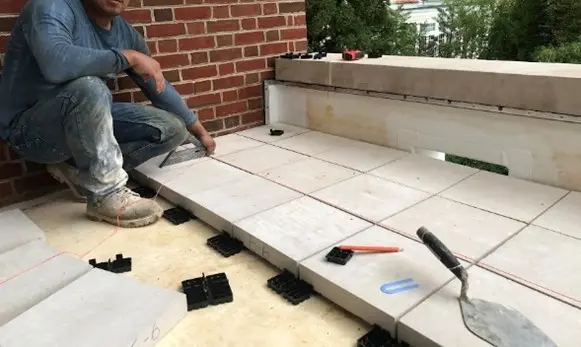 Free Consultation
On top of all these benefits, Envirospec offers free engineering consulting, where our experts can help with estimating and assist you with your project with worthwhile expertise. If you have been searching for the solution to create secure, finished, accessible walkways and areas and protect the substrates, insulation, and membrane in waterproofed installations, PAVE-EL Pedestals is the answer you are looking for.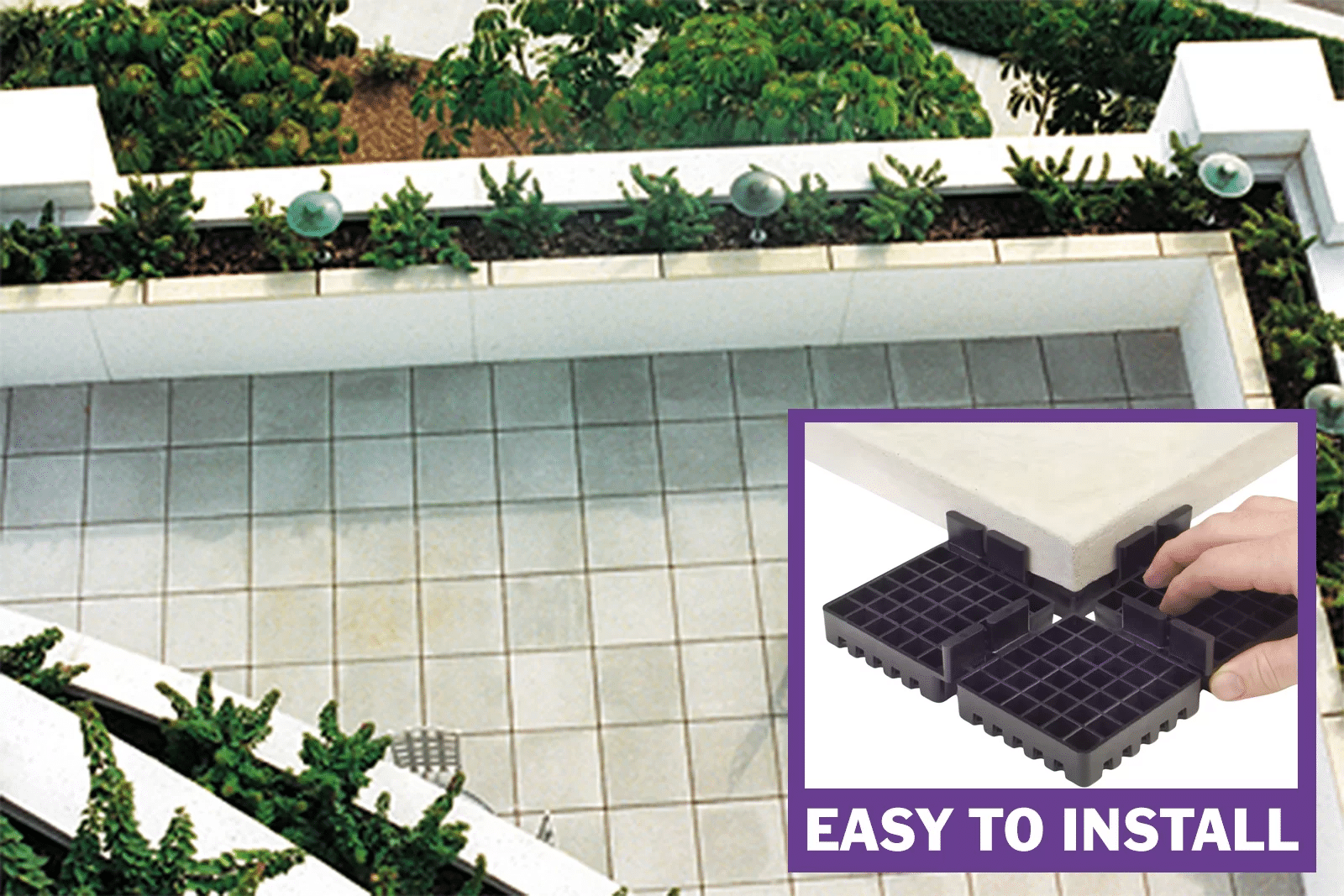 Written by Envirospec Inc