PAVE-EL PAVING STONE PEDESTALS
Transform Roofs, Decks, and Balconies into People Places with PAVE-EL Pedestals and Create Perfect Drainage with Dry Air-Vent Technology
PAVE-EL's Dry Air Vent design allows for superior drainage and eliminates moisture which causes mold and deteriorates membranes and insulation beneath.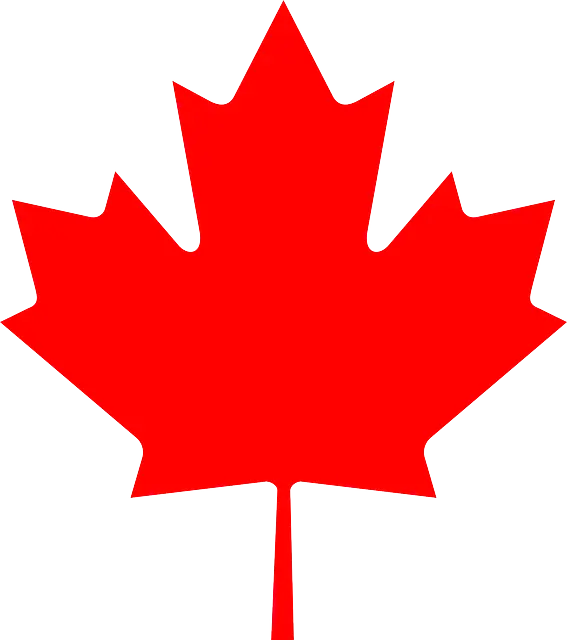 Current PAVE-EL Pedestals installations include: Smithsonian Institute, NASA, FBI Headquarters, University of New Mexico and many others.
PAVE-EL PEDESTALS®  40+ YEARS IN BUSINESS with ZERO PRODUCT FAILURES!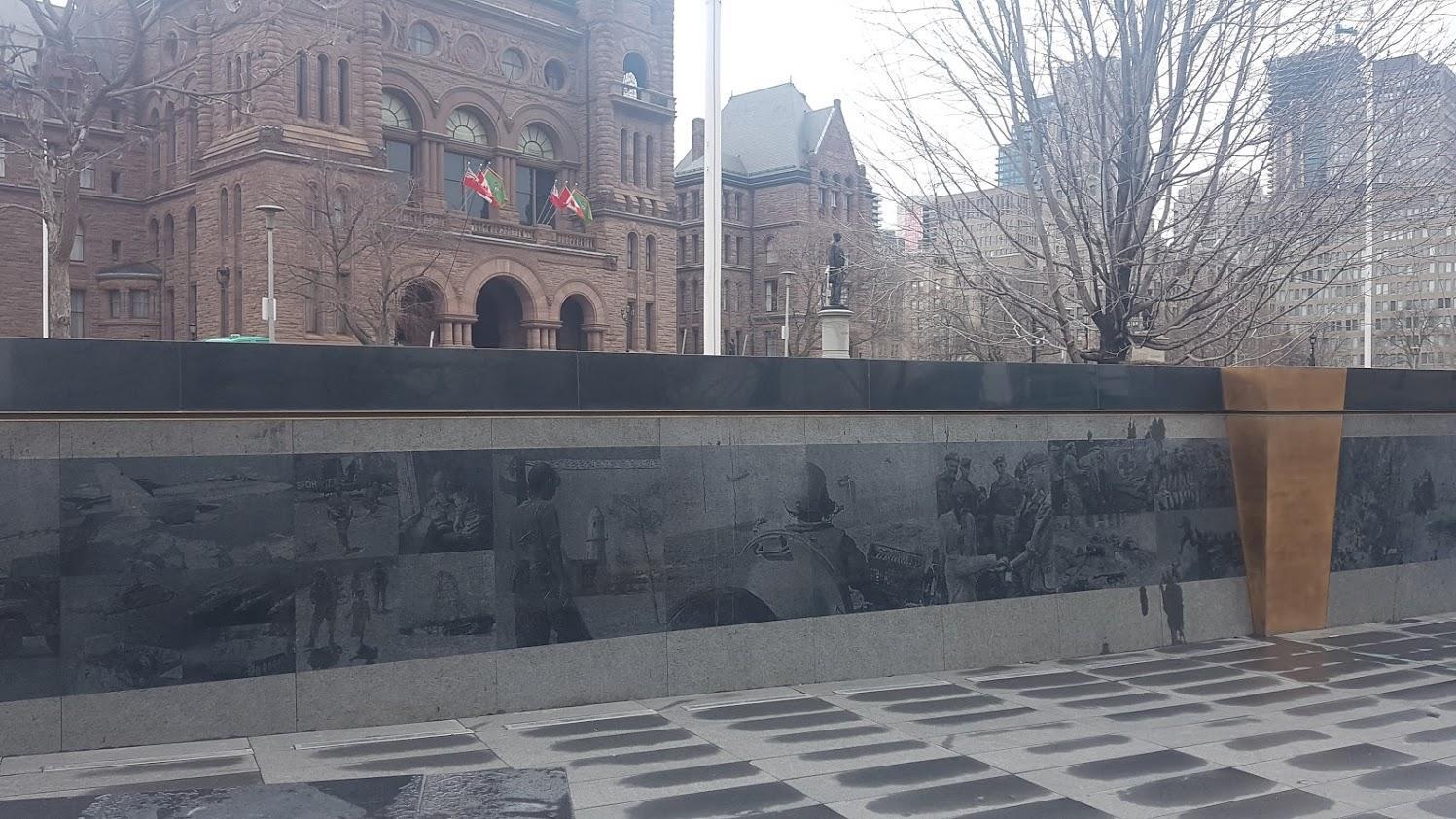 PAVE-EL Paving Stone Pedestals can be used to help create usable space for people on roof decks, balconies, mechanical walkways, wood decks, promenades, fountains, and other areas.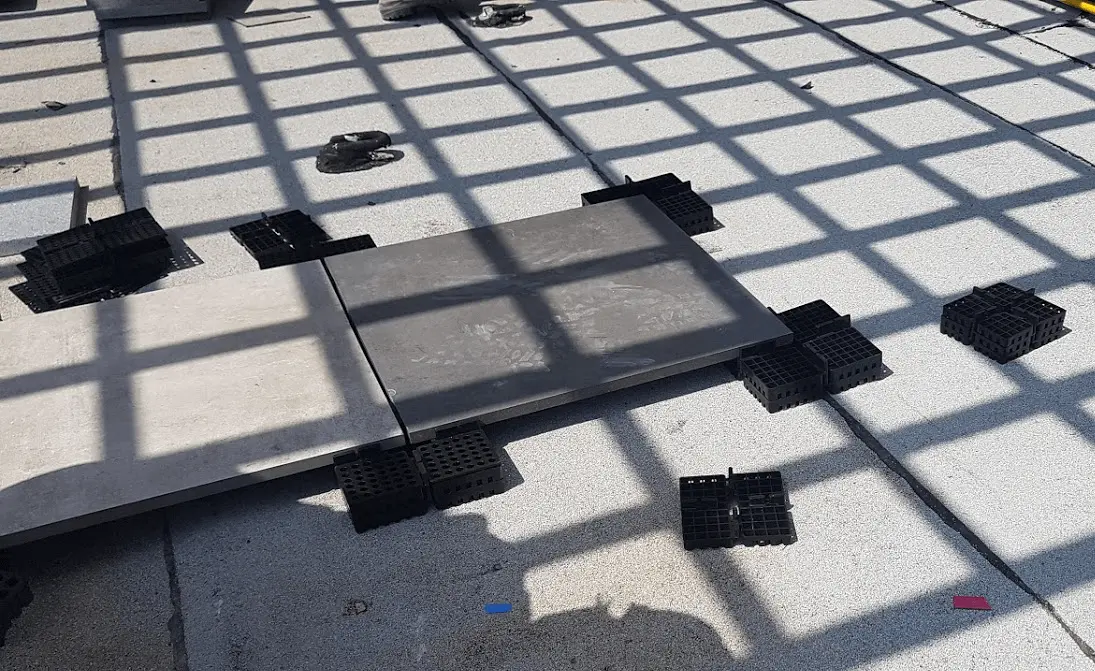 PAVE-EL also can be used for building green roofs, which add many benefits such as better insulation, lower energy costs, reduced noise, and additional protection of the roof membrane, while improving aesthetics and worker morale.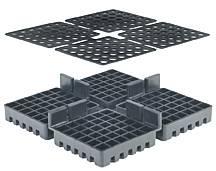 PAVE-EL pedestals elevate and level paving stones to provide perfect drainage and other benefits while enabling you to turn plain roofs and other areas into pedestrian plazas.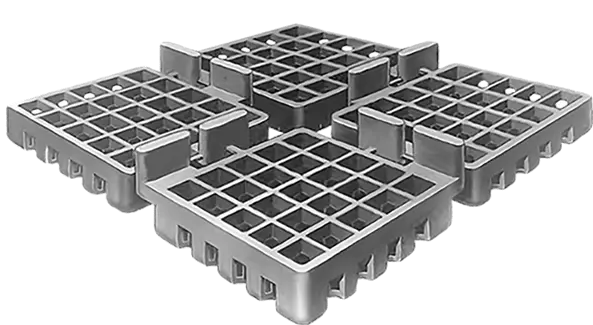 PAVE-EL pedestals are available in four standard model sizes and are constructed of high-density polyethylene for strength, durability, and resistance to sunlight. No special tools or skills are required to install PAVE-EL. The pedestals are backed by a 20-year warranty on materials.
CLICK HERE FOR MORE PRODUCT DETAILS
Compared to the competition Envirospec's PAVE-EL Pedestals are:
1) Less Costly
PAVE-EL pedestals is designed for elevating paving stones to heights up to six inches. While the competitive "screw-jack" pedestals work for raising pavers more than six inches, they are over-engineered and unnecessary for lower heights – and significantly higher in price.
2) Easier to Install
PAVE-EL is faster and easier to install than the over-engineered competition. No special tools or lasers required. This is not only important for the initial install but as roof requires maintenance over the years. 
3) Excellent Product with Zero Warranty Claims in Over 40 years.
Durable and weather resistant, PAVE-EL has a unique through-drainage and air vent design to prevent water entrapment and freeze-thaw. PAVE-EL is self-cleaning and unaffected by ultra-violet light.
Customer Testimonials/Reviews
Destiny Rivers
April 26, 2023
Danny is incredibly knowledgeable about his product and always responds in a timely manner. I enjoy working with him and appreciate his support on my projects. I highly recommend his business!
Michael Pace
April 25, 2023
I used Pave-EL pedestals for a patio on my flat roof and they were easy to install, cost effective and durable. Better and less costly vs screw type supports.
I worked with Danny of Envirospec to secure Pave-el pedestal replacements for the existing patio of a house recently purchased. Although my order was a relatively small one, you'd never know it. He was friendly and courteous, and I received my order promptly.
Age of Wireless
September 9, 2022
The owner very responsible at his work, satisfied customer. 🙂 will definitely use this business again in the future. Thank you 🙂
James Cardy
August 22, 2022
Danny was very helpful outside of business hours. Assisted with the supply of his products and helped source products he doesn't sell. Envirospec is the only source we will use for pedestals.
Ryan Spiegelhalter
July 22, 2022
Great customer service and professionalism. I've been doing business with Envirospec for several years and they've never let me down.
Brock Bishop
May 20, 2022
Very professional & responsive. Cares about their customers satisfaction & makes sure the job is done well. Personable and friendly staff to help with pre and post service interactions.
Mick Oliveira
May 20, 2022
Great company with great products
PAVE-EL Pedestals Product Info Video (45 secs)
Click here to see a list of Installers, Designers, Distributors, and Partners ↵
Do You Have a Project to Discuss?
Envirospec Inc. provides a consultation service from preliminary design through to product application.
PAVE-EL®  Pedestals Systems are manufactured in North America by Envirospec Inc. Stocked warehouses locations:
Western New York, Colorado, Vancouver, and Toronto.
***
CONTACT US

regarding any questions, or for specific detailing or CALL
1-877-508-9816