PAVE-EL
Distributors Wanted
Envirospec is currently seeking new (non stocking) distributors for PAVE-EL Pedestals.  PAVE-EL pedestals are priced lower than competitors, but offer higher profits for our distributors.
APPLY NOW to become the distributor in your area…
… Why PAVE-EL?
LOW COST – compared to other systems
EASY INSTALL – no special tools or skills required
PERFECT DRAINAGE – no more slippery, uneven surfaces or freeze/thaw damage
20 Year warranty – Zero product failure over 40 years of installations including: Smithsonian Institute, University of New Mexico, FBI, NASA Headquarters and many rooftops around the world!
We'll also supply you with:
Web assets – to help advertise PAVE-EL
POP displays – to suit your needs + samples to show your clients
EMAIL or CALL for a DISTRIBUTOR'S GUIDE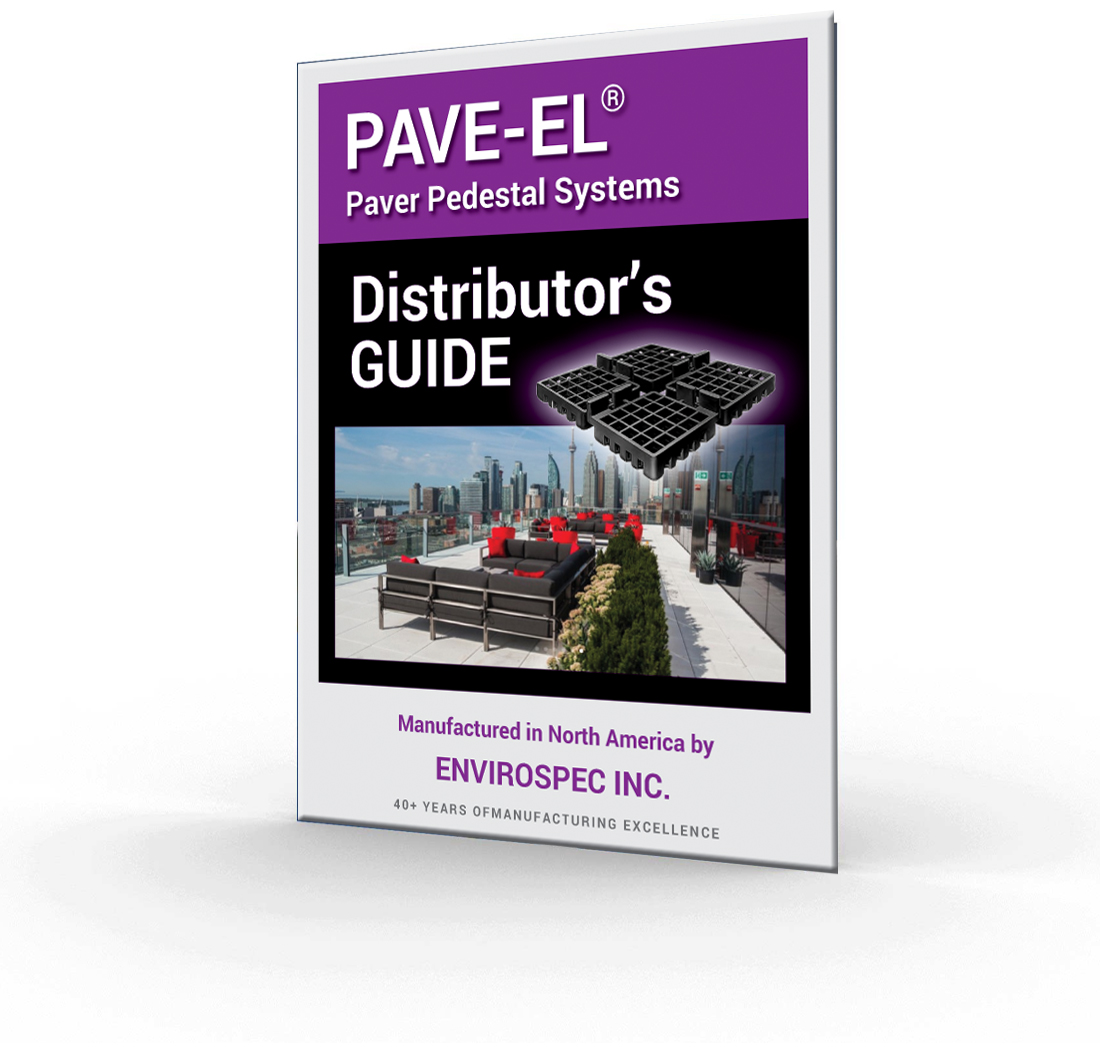 Distributor's Guide Content
Installation guideline & CAD drawings

Maintenance Instructions

Product availability and warranty info

Ordering and order fulfillment process

Chemical Resistants charts

LEED Data

PLUS… Special offer available: Point of Sale custom PAVE-EL display with brochures, graphics and samples.
As our distributor… you will also have access to our engineers to assist with estimates and discuss their projects.
Call 905-271-3441 for details 
Architectural firms around the globe are specifying Envirospec's PAVE-EL Pedestals for their rooftop projects in large numbers. The roofing consultants/contractors for these projects require PAVE-EL Pedestals. You can be the local distributor.
With a sharp increase in Green Roof projects happening today,
PAVE-EL pedestals are in demand more than ever. For our distributors, this means PROFITS!
PAVE-EL Pedestal Systems have a proven record of success –
more than

40 years in business with no product failures!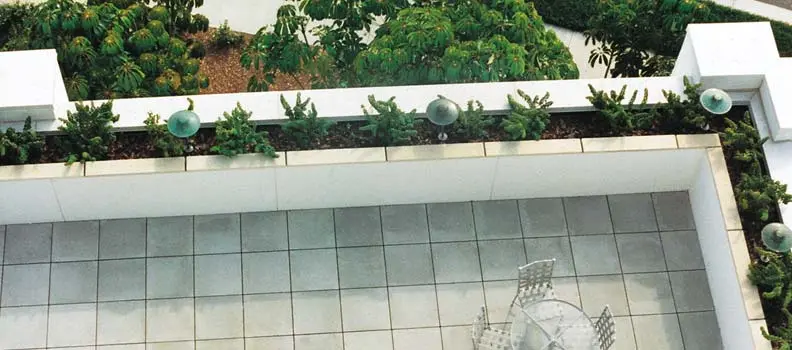 PAVE-EL Pedestals Help Transform Plain Old Places Into Fabulous New Spaces!
PAVE-EL Installations include:
SMITHSONIAN INSTITUTE • NASA, FBI headquarters and Government buildings
& Universities • Backyards & hundreds of

GREEN ROOF PROJECTS

around the world!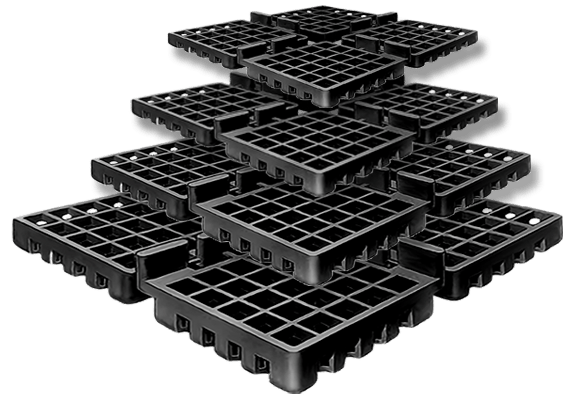 PAVE-EL is available in four model sizes (4X, 5X, 6X, & 7X), each unit comes with levelling plate and are rated accordingly to handle various paver stone sizes and live loads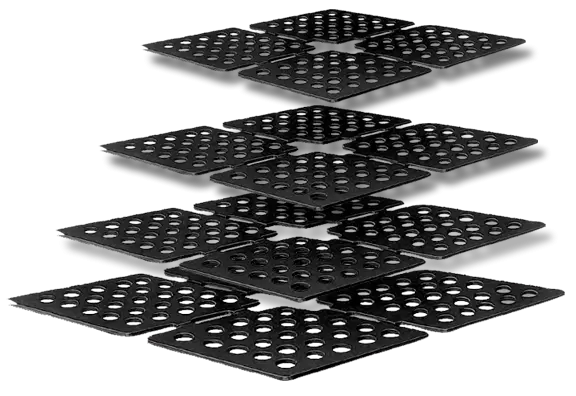 Walkways – backyard patios – pool surrounds and decks – green rooftops – condo and apartment balconies…
all can become eye-catching, level surfaces safe for all to enjoy with perfect drainage every time!
Let's profit together!
If you represent a paving stone manufacturer, distributor or a landscape or building supply store –  APPLY NOW!
We'll send you a PAVE-EL Distributor's guide and a business proposal.
CALL 905-271-3441
or Email: info@envirospecinc.com