Green Roofs Save Your Money and Save the Environment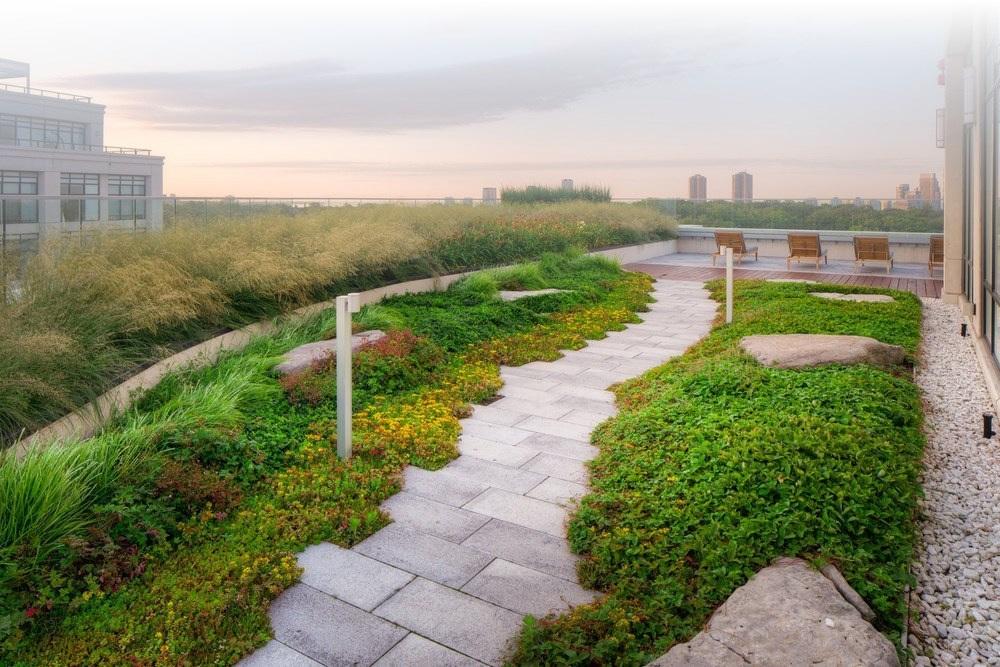 With energy prices rising, and climate change becoming more severe, sustainable building solutions like green roofs can play an important role in saving homeowners costs and making communities eco-friendly. Major city centers such as Toronto have placed emphasis on this, including the city's introduction of its 2009 Green Roof Bylaw–requiring green roofs on new developments that are greater than 2,000 m² in gross floor area, including commercial, industrial, institutional and residential buildings. Let's find out what benefits green roofs can provide, both environmental and economic, and how you can install one on your home.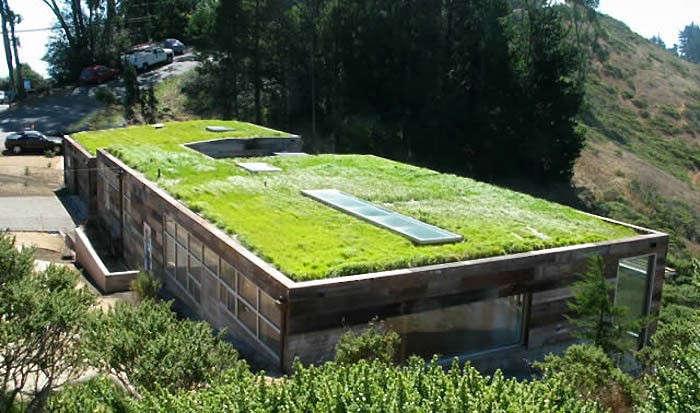 Economic Benefits of Green Roofs
1. COST-EFFICIENCY: Green roofs allow building owners, property managers, and tenants to realize energy savings on a year-round basis. In the long run, green roofs can save around $200,000 in energy costs over its lifetime. This is possible because green roofs absorb heat from the sun, causing your rooftop to be about 80 degrees (F) cooler than a traditional rooftop. This means less air conditioning and less money spent during the summer.
2. LONGER ROOF LIFE: For homeowners, installing green roofs can help to promote a sustainable and energy efficient home. Green roofs have a longer lifespan than your conventional roof, with green roofs lasting for 40 years on average, and 17 years for a plain old roof. Even more, installing a green roof can extend your current roof's lifespan by 3x.
3. LOWER ROOF MAINTENANCE: Since higher temperatures cause more wear and tear for normal roofs, green roofs will save you substantial maintenance costs. On a 90°F day, a traditional roof is about 175 °F while a green roof is 80°F.
4. WINTER AND SUMMERTIME SAVINGS: In the summer, green roofs can limit the transfer of heat from a building's exterior to its interior by up to 72%. This can save big money on energy fees. Similarly, green roofs can also insulate buildings during the winter so less heat goes to waste.
Did You Know?
An extensive green roof can lower your energy demand from air conditioning by more than 75%. This means that you could experience 15-25% of savings in summertime energy costs.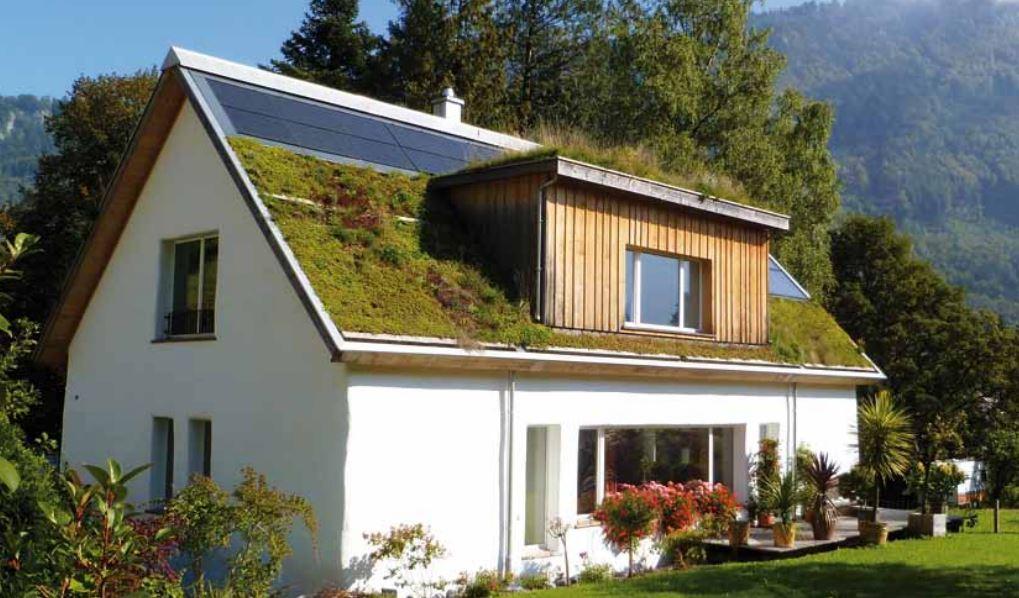 Environmental Benefits of Green Roofs
1. ENERGY EFFICIENCY: Green roofs reduce the amount of energy needed to moderate the temperature of a building, so less energy is burned or consumed for air conditioning and heating.
2. REDUCE AIR POLLUTION: Green roofs absorb smog and sequester CO2 levels caused by heavy car traffic or human activity. This helps to mitigate global warming and can cool down entire cities like Toronto by 2°C in air temperature. Air quality also improves.
3. STORMWATER MANAGEMENT: Green roofs can reduce stormwater peak flow rates by up to 65% and reduces stormwater run-off.
4. BIODIVERSITY: Green roofs sustain plant life and wildlife.
Installing a Green Roof on Your Home
Green roofs are a great way to transform any unused rooftop space into an eco-friendly place where you can grow vegetation and even food to harvest and eat. Besides making efficient use of pre-existing space, green roofs can beautify your home and rooftop. Green roofs consist of vegetation planted in a growing medium, which sits upon a waterproof membrane.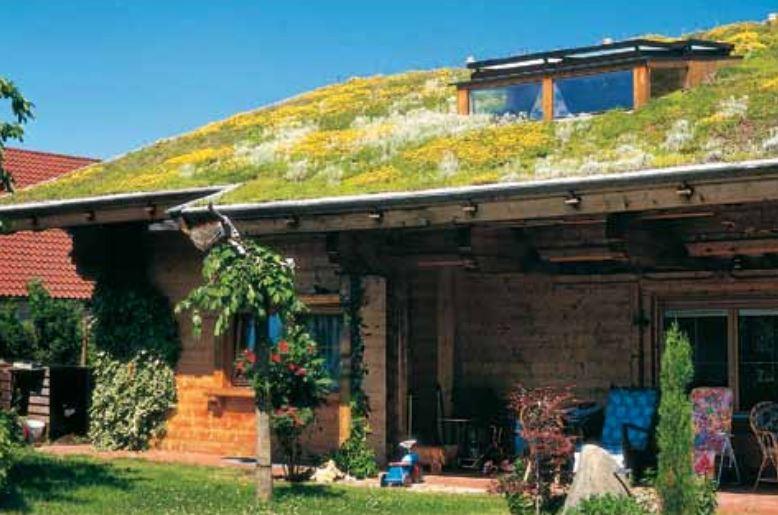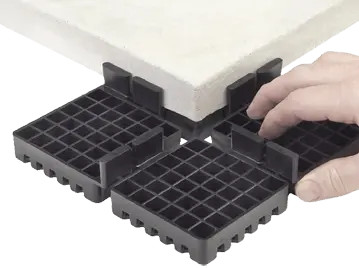 An important feature of green roofs are pedestal systems, like PAVE-EL Pedestals by Envirospec. PAVE-EL Pedestals provide a drainage plane between the roof's waterproof membrane and the layers above. This results in perfect drainage, ensuring that your roof deck is protected from the entry of surface water and freeze/thaw damage.
Roof gardens often also require the installation of paver stone walkways, decks and promenades to provide maintenance access and functional areas for people. The PAVE-EL pedestal system helps create secure, finished walkways and other accessible areas while maintaining the integrity of the roof components.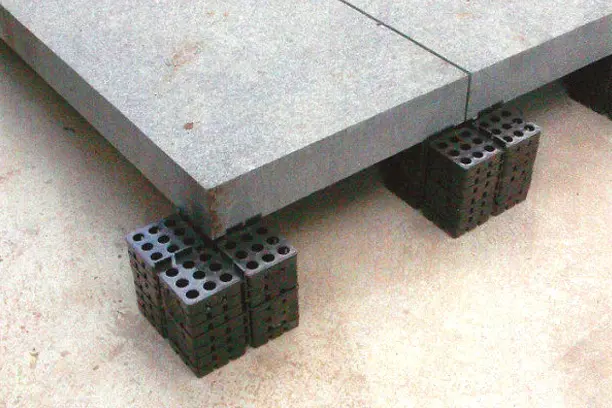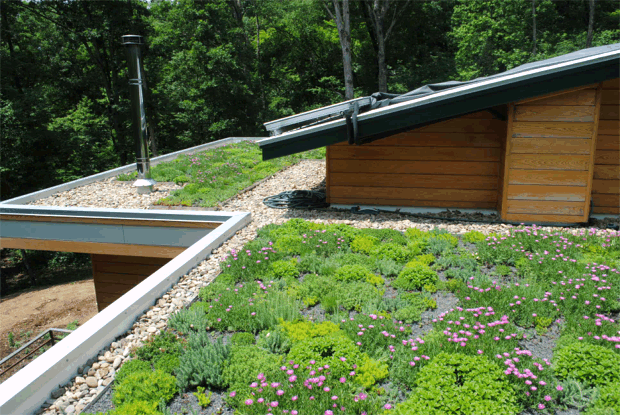 Written by Envirospec Inc