Kick-off Patio Season Right!
Prepare for the perfect patio season with PAVE-EL Pedestals, an innovative patio tile pedestal system and outdoor pavers solution!
With sunny days ahead, the right paver leveling system can transform your balcony, roof deck, or poolside into the ultimate outdoor setting for lounging by the water or drinking cold beer on your back porch. Whether you want to host a lively summer cookout, a vibrant rooftop party with friends, or have a pool day for the children, utilizing the PAVE-EL Pedestals system will elevate your outdoor experience! Create the perfect backyard or rooftop patio for your summer gathering by using PAVE-EL to elevate your patio tiles.
PAVE-EL Pedestals help level paver stones, allowing for even roof decks and even patio paving surfaces. Finally, you can set up your dream rooftop barbecue without your burgers and drinks sliding off the table because of an uneven patio surface! PAVE-EL can correct slopes up to 5% by stacking a combination of PAVE-EL pedestals and 1/8" leveling plates to create a level pedestal rooftop patio. Aside from better patio functionality, a smooth and even patio will look more aesthetically pleasing and elegant for your guests.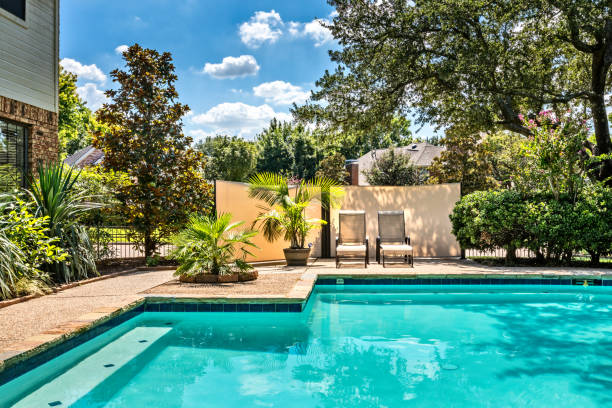 Fixing Uneven Patio Pavers
By using PAVE-EL to renovate your patio, you can also solve the common issue of buckled-up backyard tiles. Uneven patio pavers can be a tripping hazard, which is why adjustable paving slab supports are important to create a safe surface for patio users. Now, you can sit back, relax, and watch the kids run around and play backyard tag without worry!
Fixing uneven patio tiles can make any outdoor activity easier, like rearranging outdoor patio furniture. As the weather gets warmer, you may want to set up a fresh layout to better enjoy your backyard. With PAVE-EL Pedestals in place, you can easily move your deck chairs around the patio without the hassle of uneven paving slabs sticking out from the floor.
Creating a Leveled Patio
What makes PAVE-EL innovative? PAVE-EL Pedestals achieves a smooth patio by elevating and leveling paver stones through its unique through-drainage and air-vent design, which eliminates both water entrapment and freeze-thaw damage at paver slab corners. Through elevating pavers, PAVE-EL also reduces heat conductance to prevent the expansion of the waterproof membrane.
Tested for over 40 years and with a 20-year warranty, PAVE-EL's quality is the industry's best. PAVE-EL is easy to install with no tools required and is low-cost.
If you are a designer or homeowner looking for a high-quality and long-lasting paver solution, choose PAVE-EL for your patio project. Visit envirospecinc.com for more info, or contact info@envirospecinc.com