Rooftop walkway systems are often overlooked as not needed and too expensive. When it comes to rooftop safety, we recommend more than minimal protection. The benefits of elevated roof walkway systems on metal roofs protect more than just your workers but your roof as well.
1) Walkways Reduce Liability
Walking on a slick roof is dangerous, and the danger increases when the roof is sloped. Installing a walkway provides workers with a solid, stable, non-slip surface on slopes up to 35 degrees, greatly minimizing the chance of a slip that could lead to a fatal fall. A safer, stable walkway doesn't just protect the workers but also protects your company.
PAVE-EL Pedestals fixes slopes of up to 5%, ensuring an even surface to walk on.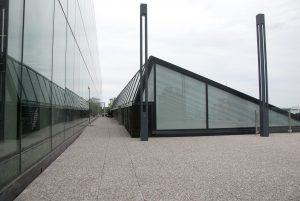 2) Increase The Roof's Longevity
Constant foot traffic on your roof's membrane can lead to premature roof failure, which means costly repairs or replacement. Introducing roof walkways provides a clear demarcation route while not damaging the integrity of the roof surface. The roof walkway system uniformly distributes the pedestrian load across its surface, which helps maximize your roof's lifespan.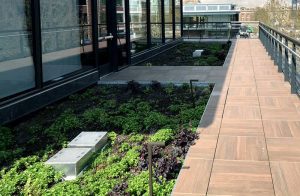 3) Easier Access to Equipment
Just as the equipment and machines inside your facility are important, the equipment on your roof is what keeps your operation running efficiently. A roof that's easy to walk on means safer access to pipes and equipment, minimizing your workers' risk and giving them confidence in their ability to perform their job safely each day.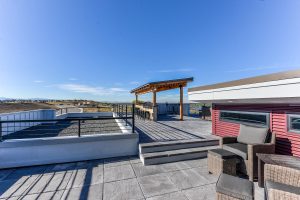 It is important for you as the employer to provide the right safety solutions, equipment, and training for your employees to ensure falls and other injuries do not occur. PAVE-EL Pedestal system provides a level surface for workers to safely traverse a roof and for pedestrians to enjoy rooftop spaces.
Let's get started together to provide you with a safe rooftop walkway that will enhance your building's productivity. Our specialists will answer any questions you might have and develop the safety solutions you need.